AKG develops and manufactures efficient air, coolant, oil, and refrigerant heat exchangers for stationary and mobile electronics. Our century of experience in design of heat exchangers combined with modern production processes creates customized solutions with high thermal conductivity, proven reliability, and adaptable to small spaces.
Electronics Cooling Systems
Have AKG integrate all components for maintaining battery and electronics temperatures in your system.
AKG is an engineering resource with 100 years of experience in active cooling technology.
Streamlined assembly and supply chain with integrated cooling components arriving at your dock ready for installation
Electronics cooling systems may include cold plates, heat sinks, pumps, enclosure coolers, air-to-liquid, and liquid-to-liquid heat exchangers.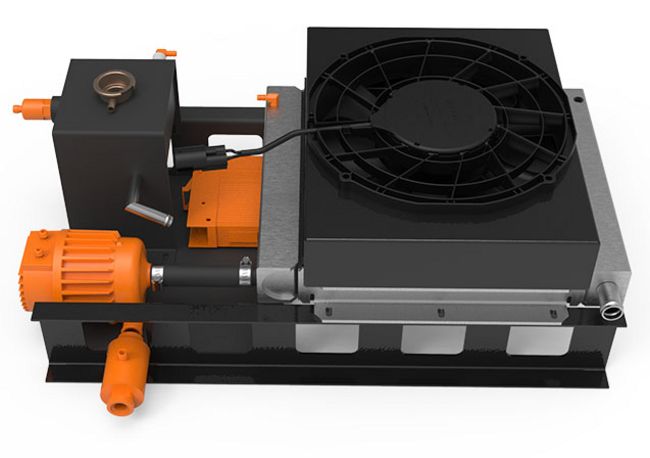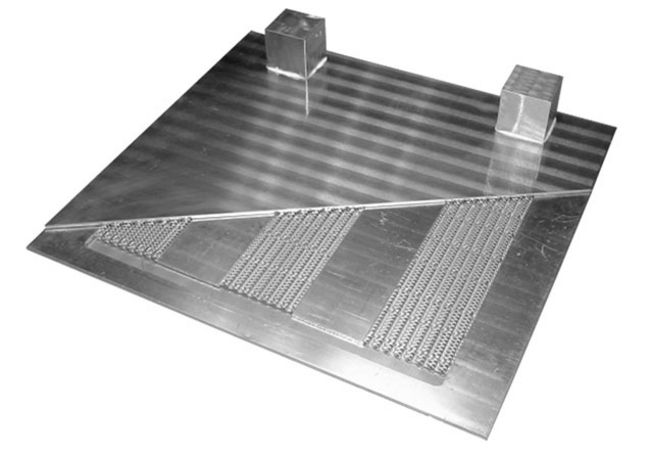 Cold Plate
Liquid-cooled heat sink for IGBTs and other electronic sources of heat.
Increase the life of electronic components with an active cooling system
Bolt components directly to cold plate surface for compact design.
High-performance aluminum keeps weight low
Reliable, industry-proven AKG internal fin structure cools faster with less space than typical fluid channels.
AKG machines, brazes, and welds the product to fit the specific application. AKG's cooling experts work with you to select and design the best components.
Enclosure Cooling
Cool the air of sensitive enclosures without contaminating internal components.
Aluminum offers more efficient heat transfer than other types of metal
Keep electrical components clean and cool to maximize life
Protects sensitive electronic components from debris and liquids
Maintain IP65/66 rating for electronics enclosure
Thermally optimized adhesives form aluminum tubes into a closed circuit for internal cabinet air. Fans and ducting blow external air across the surface of the tubes, while internal fans circulate the air from inside the enclosure.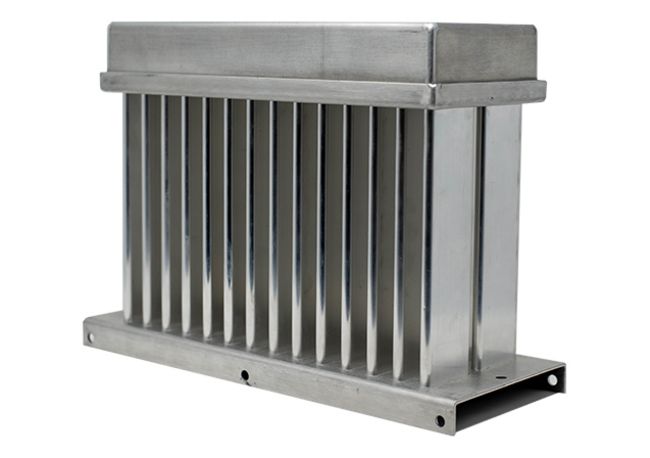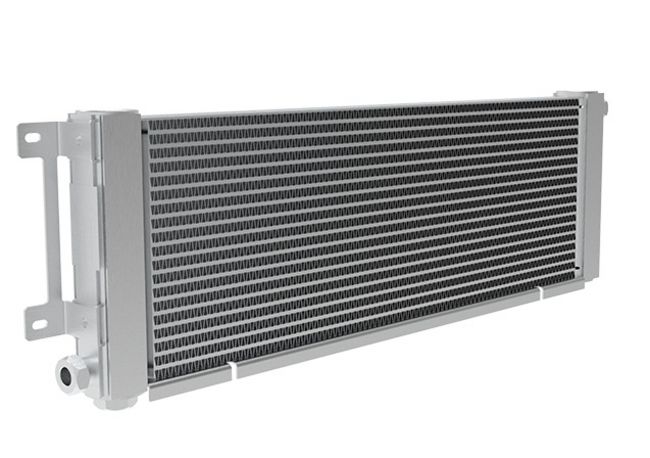 Aluminum Tube-Fin with Turbulent Flow
Lightweight design for weight-sensitive machines
Super-efficient fluid passages for compact air-cooled system
Fully-brazed aluminum with turbulent flow
Configurable aluminum tanks
Custom port and bracket locations
Like AKG's bar-plate coolers, this brazed aluminum heat exchanger offers a range of fins outside and inside the heat exchanger core. This innovative construction has the flexibility of other tube-fin options, while taking advantage of modern manufacturing processes.
Bar-Plate Brazed Heat Exchangers & Heat Sinks
Lightweight design for weight-sensitive machines
Multiple surfaces for electrical components
Denser heat transfer with brazed fins
Low to no tooling costs
Brazed aluminum heat sinks provide a more efficient, compact heat dissipation geometry. Attach heat-sensitive elements to multiple surfaces on brazed fin blocks, which can be customized to fit an application.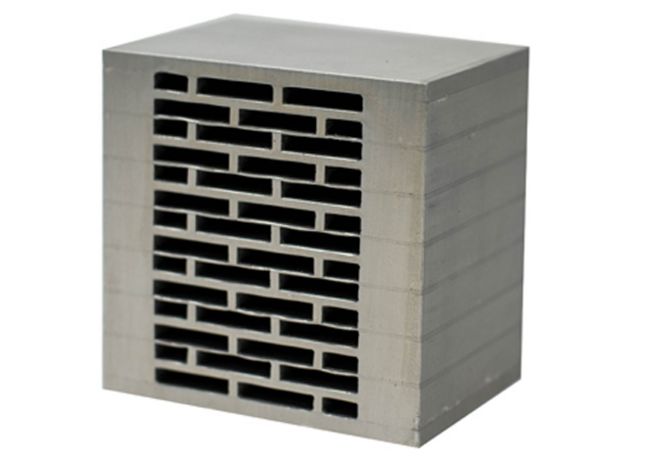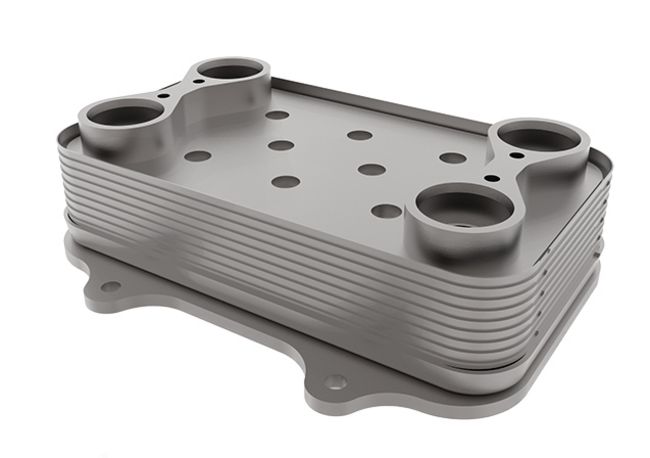 Stacked Shell Heat Exchanger
Lightweight design for weight-sensitive machines
Highly efficient aluminum
Turbulent inner flow for optimized heat transfer
Compact design
Stacked shell coolers take advantage of AKG's aluminum brazing expertise, scaled up to high-volume production. These compact heat exchangers will heat or cool process fluids to maintain optimal temperature ranges of a machine component.
Heat Exchanger for Medical Technology
AKG develops and produces tailor-made heat exchangers for medical technology devices. Based on decades of experience and using the latest manufacturing and test methods, heat exchangers for gaseous and liquid media are manufactured for use in ventilators, X-ray or MRI devices. The use of special materials and connection methods enable an optimal adaptation to the respective customer requirements. This guarantees the highest possible precision and quality for safe and reliable operation.