Reduce the overall size of the cooling system in a machine using compact heat exchangers. These products provide high-performance cooling of individual components and allow for smaller coolers in the fan-cooled package.
Liquid-Cooled Charge Air Cooler
Compact liquid cooling for turbocharged air – mounted directly to engine.
Reduce overall cost of components for charge air aftercooler using liquid coolant as part of the total engine cooling system.
Aluminum core offers lightweight alternative to steel and copper – both with material weight and higher heat transfer efficiency requiring less space
Integrate with engine cooling system to solve all heat transfer needs with one supplier
Fully brazed aluminum bar-plate core with internal turbulating fins to increase strength and performance. Cast tanks welded to the core to fit exact engine geometry.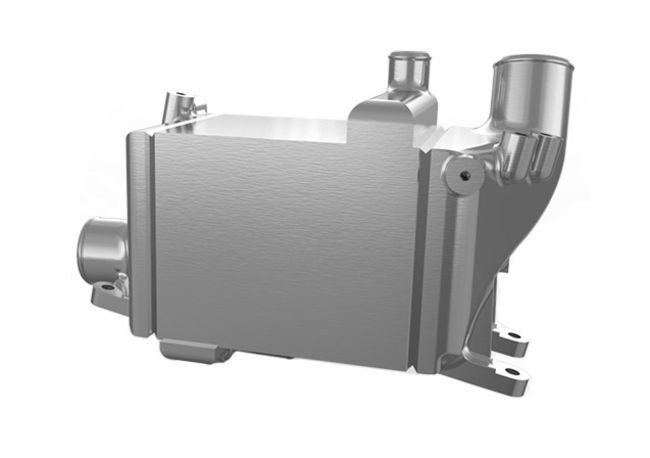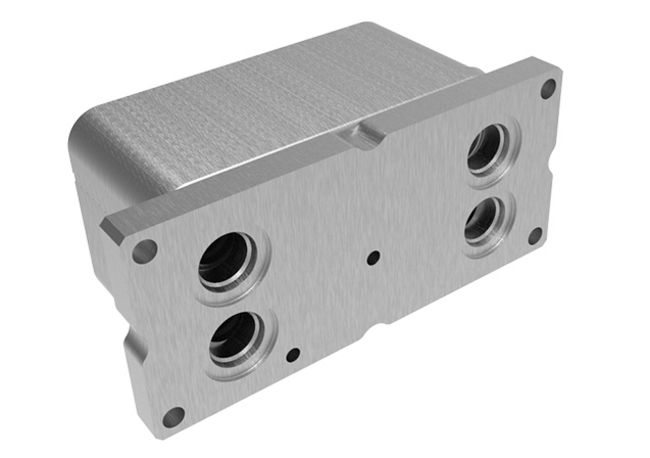 Liquid-to-Liquid Heat Exchangers
Compact liquid cooling for oil, water, & refrigerant.
Reduce overall weight with a fully brazed aluminum cooler
Stacked Shell construction provides efficient heat transfer with time-tested turbulator technology
Custom designed to mount directly to an engine or other system
Automated production for high-quality large-scale production
Integrate into switches and cooling systems