Air-to-air or air-to-liquid heat exchangers designed for managing temperature of air in a system. Pressure and temperature capabilities apply to compressors as well as charge air going into the engine from a turbocharger.
Aluminum Bar-Plate Heat Exchanger
Heavy duty construction for industry-proven reliability
Configurable components to minimize tooling
Durable design results in low total cost of ownership (TCO)
High pressure capability
Air Fin Options include rectangular wavy, triangular wavy, and louvered fin options ranging from 6.4 fpi to 11.3 fpi
No frame required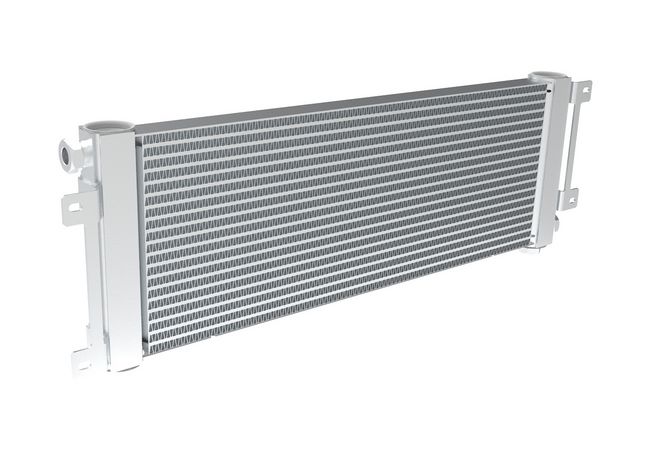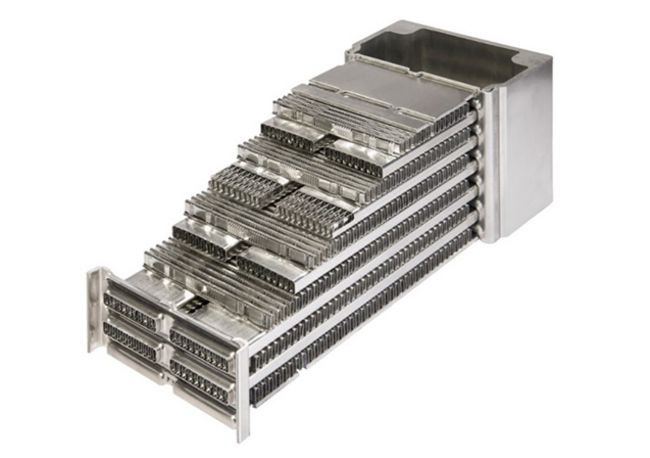 TubeFin Charge Air Cooler
Lightweight, brazed aluminum design for weight-sensitive machines
Low tooling using configurable components
Internal air fin options

High-performance dense fin
Low-pressure-drop fin

Range of fin styles will perform in any environment
Frameless in most applications
Compact Liquid Cooling for Turbocharged Air
Reduce overall cost of components for charge air using liquid coolant as part of the total engine cooling system.
Aluminum core offers lightweight alternative to steel and copper

Lower material weight
Higher heat transfer efficiency, requiring less space

Integrate with engine cooling system to solve all heat transfer needs with one supplier
Mount remotely or directly to engine block
Fully brazed aluminum bar-plate core with internal turbulating fins to increase strength and performance. Cast tanks welded to the core to fit exact engine geometry.